Author
Shand Stringham, author of Gettysburg Revisited: A Novel of Time Travel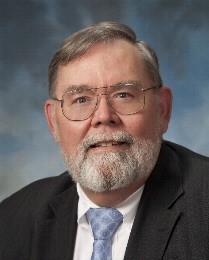 Shand Stringham served 26 years in the United States Army retiring in the rank of Colonel.  During military assignments overseas, Shand and his wife, Quin, adopted five children: Carson and Cammi in Mexico, Caleb and Casey in Peru, and Corrie in South Korea.  Following battalion command of an artillery battalion on the Korean DMZ, Shand came to Carlisle Barracks with his family in 1993 where he spent his last five years on active duty as a faculty member of the U.S. Army War College at Carlisle, PA, serving as Director of Americas Studies and the National Security Seminar, and teaching National Security and Strategy.
Part of his faculty assignment at the War College involved leading his student seminars and families on staff rides on the Gettysburg battlefield.  Early iin his assignment, Shand came to realize just how closely connected Carlisle Barracks and Gettysburg have been throughout history.  Slowly, over time, the idea came to him for a novel story line, based on time travel, that would tie together many of the historical vignettes about the two places that he encountered in his teaching and research.  He overlaid the story line on his own personal experience of working on the War College faculty and the exciting time he and his family had while living there on Carlisle Barracks between 1993 and 1998.  The novel explores a bunch of historical what-ifs with numerous plot twists that keep the reader guessing.  At the heart of the novel is Shand's profound respect for those brave soldiers dressed in blue and gray who came to the battlefield in the hot July summer of 1863 and shed their blood for what they believed in.
Writing Gettysburg Revisited took 18 years from its inception to publication.  During the years following his retirement from the Army, Stringham accumulated many additional stories about Carlisle Barracks and Gettysburg and wove them into his story line.  During the numerous rewrites and revisions, his wife Quin and several family members labored long hours assisting him with reviewing the text and offering editorial suggestions.  In the process, the novel went through several successive revisions until Shand finally completed the manuscript draft and submitted it for publication last year. 
Shand holds a Bachelor of Arts (BA) degree in Political Science and International Relations from the University of Utah (1972). Selected as an Olmsted Scholar, Class of 1978, he completed a multidisciplinary Masters program (MA) in Latin American History at the National Autonomous University of Mexico (UNAM) in Mexico City, Mexico. He also completed a Masters of Public Administration (MPA) at Penn State University in 1998 and is currently a doctoral candidate (Ph.D., ABD) in Penn State Harrisburg's School of Public Affairs.
Following his retirement from the Army in 1998, He worked as Chief Learning Officer for the Pennsylvania Department of Transportation (PennDOT) responsible for leadership and management training for the agency and overseeing the activities of the PennDOT's Transportation University.  Leaving PennDOT in 2006, he now works as an independent management consultant.  He has worked extensively at the Penn State Hershey Medical Center developing and teaching a leadership and management development curriculum, staff development communication classes, a project management course of instruction, and a medical Spanish course. He also has been actively engaged in teaching leadership and management development at several other health care institutions in Central Pennsylvania and Washington, DC.
Since leaving the military Shand has also worked extensively as an adjunct professor teaching leadership, management and organizational science for Pennsylvania universities, including Penn State Harrisburg, Duquesne University, Shippensburg University, and the Harrisburg University of Science and Technology.  He teaches courses on leadership, management, business and society, business strategy, strategic planning, team building and teamwork, decision making and problem solving, conflict resolution, organizational ethics, global ethics, and organizational behavior.
Recently, Shand and his wife, Quin, became relief house parents at the Milton Hershey School in Hershey, PA.  Now that their five adopted children have all moved on leaving the Stringhams empty nesters, the house just seemed too quiet and they welcomed the opportunity to become engaged every other weekend working with a house of twelve middle school boys.  Shand is currently working on the sequel to Gettysburg Revisited and a non-fiction monograph on strategic leadership and strategic management.